CHOSEN

for

Christ Ministries C

f

CM
'God Has Entrusted Us With His Word To Do His Work'
C

f

CM RECOGNITION & APPRECIATION AWARDS 2020
​
Nominations Now Open
To vote please email:
Closing date: 31st January 2021
​
​
CfCM Health & Safety Award
CfCM Volunteer Award 2020
CfCM Youth Development Award
​
CfCM Youth Engagement Award
​
CfCM Zoom Congregant Engagement during COVID-19 Award
​
CfCM Contribution to Ministry Award 2020
Contribution to our local community on behalf of CfCM Award
​
CfCM Sunday School Pupil of The Year Award
​
CfCM YPE Attendance Award
​
CfCM Conducive Member during COVID-19 Award
​
CfCM Long Service Award
​
CfCM Most outstanding Youth performance in the Arts/Drama department Award.
​
​
CfCM Innovative Community Ministry Award
​
CfCM Contribution to Fundraising Award
​
CfCM Excellence Award
​
CfCM Contribution to Hospitality Award
​
CfCM Entertainment Accolade Award
​
CfCM Evangelism (home & abroad) Award
​
A SPECIAL AWARD
CfCM Contribution Towards Prison Ministry
​
If you don't have a Church to go to, and you would like to visit one; you are hereby cordially invited to come along and join us in worship! Also if you would just like to fellowship with us, please feel free to come along to any of our locations.
​
Senior Pastor Amy Williams, Founder of CfCM
C

f

CM 50th Anniversary Celebration
Replay
​
CfCM celebrated its 50th anniversary on
Saturday 5th and Sunday 6th December 2020
Click on the 'Join' button above to view this now.
​
Enjoy!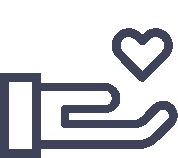 "He that hath pity upon the poor lendeth unto the Lord; and that which he hath given will he pay him again."