CHOSEN

for

Christ Ministries C

f

CM
'God Has Entrusted Us With His Word To Do His Work'
If you don't have a Church to go to, and you would like to visit one; you are hereby cordially invited to come along and join us in worship! Also if you would just like to fellowship with us, please feel free to come along to any of our locations.
​
Senior Pastor Amy Williams, Founder of CfCM
1st Saturday each Month | Morning (10:50 am) for 11:00 am – 1:00 pm
We are having our annual convention from the 22th - 25th July. You are welcome to register and join us in worship.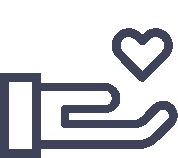 "He that hath pity upon the poor lendeth unto the Lord; and that which he hath given will he pay him again."